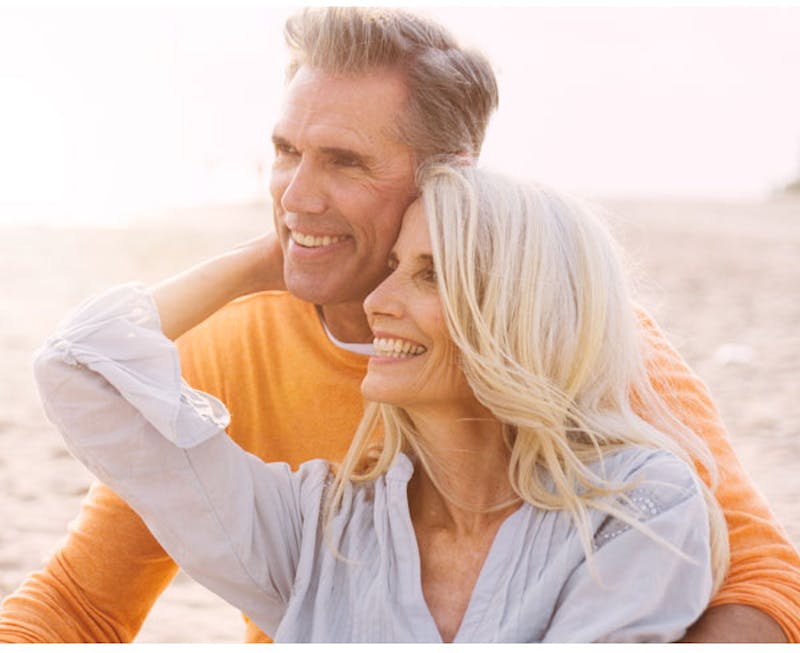 September is all about settling into a season of structure. The getaways and carefree days of summer become pleasant memories as we fall into the organized schedule autumn affords us. The days are growing shorter, but warmer temperatures haven't completely disappeared. Your glowing summer look doesn't have to disappear, either! This month, we're highlighting a treatment and product that will help you say goodbye to wrinkle worries, sun damage and an uneven skin tone.
Turn Back the Clock with BroadBand Light Therapy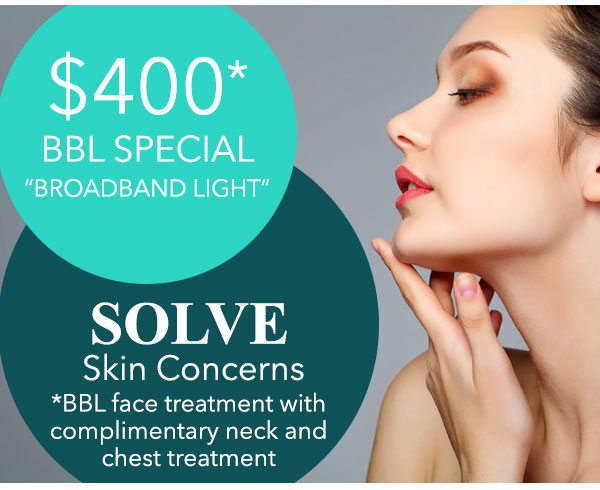 Throughout the years, our skin is exposed to UV radiation, pollutants, and sometimes harsh chemicals in skincare products. All have cumulative detrimental effects, and the damage begins to show as skin that is wrinkled, uneven and tired looking. Your face just doesn't look the way it used to, and makeup and drugstore treatments are no longer effective in masking and improving the problem areas. If you're still seeking the right solution for your skin concerns, it's time to consider the benefits of BroadBand Light (BBL)™.
BBL sets a new standard for treating a wide variety of skin conditions. Sometimes called the "Swiss Army Knife" of cosmetic care, BBL is a non-invasive rejuvenation procedure that improves skin superficially and structurally, helping you regain a younger, refreshed, and more radiant appearance.
How does BBL work?
BBL is photo rejuvenation that utilizes intense pulsed light to gently heat the outer layers of the skin. Excess pigment and blood vessels are damaged when they absorb the light, prompting the skin to heal itself through accelerated cell turnover. This corrects age spots and redness and triggers the production of collagen, a protein that gives skin a youthful appearance. The comprehensive BBL treatment improves skin's look and overall health.
What is BBL used for?
BBL can address a wide range of skin conditions, almost anywhere on the body. The areas most often treated with BBL include the face, neck, chest, arms and hands.
Different wavelengths can be selected during BBL treatment, allowing specific areas of concern to be targeted. And because the technology's filters can be quickly changed, multiple skin conditions can be addressed in a single treatment session.
At Elevé, BBL is often used to rejuvenate skin affected by:
Age spots & freckles
Hyperpigmentation
Spider veins & broken capillaries
Fine lines & wrinkles
Loss of firmness
Rosacea
Other BBL FAQ
How long does the treatment take? BBL is quick and convenient, with some treatments taking as little as 5 minutes. Most can be completed within 20 to 40 minutes, depending on the size of the area being treated.
Are there any risks or side effects? The potential side effects of BBL treatments are mild and temporary. Age spots and freckles may darken for a few days after a session, but makeup can easily cover those areas as they fade. It is, however, important to note that tanned skin can increase the risk of complications and prevent the treatment's energy from targeting specific areas.
What can I expect after a BBL treatment? BBL is a non-invasive treatment with no downtime, making it perfect for patients with busy schedules. While skin may look slightly red in the treated areas, patients can return to their usual activities immediately after an appointment. BBL provides many of the same benefits of a chemical peel with a shorter recovery time.
Is BBL a one-time treatment? There will be a visible improvement in your skin's appearance after a single BBL treatment. However, the number of sessions required for best results depends on your skin type, aesthetic goals, and severity of your condition.
How long do BBL results last? Results from BBL can often last one to two years, depending on the number of treatments and the patient's skin type and skincare routine.
Why choose Elevé for BBL?
By choosing Elevé's skincare team, you've enlisted the help of extensively trained medical professionals with experience producing the best possible outcomes. Elevé prioritizes patient education and believes open communication is key in setting realistic expectations. You will be guided through every step of your personalized treatment plan to ensure you are comfortable and confident with the chosen products and procedures.
If you're ready to recapture your youthful glow with BBL, contact Elevé to further explore the technology's benefits: 715-847-0000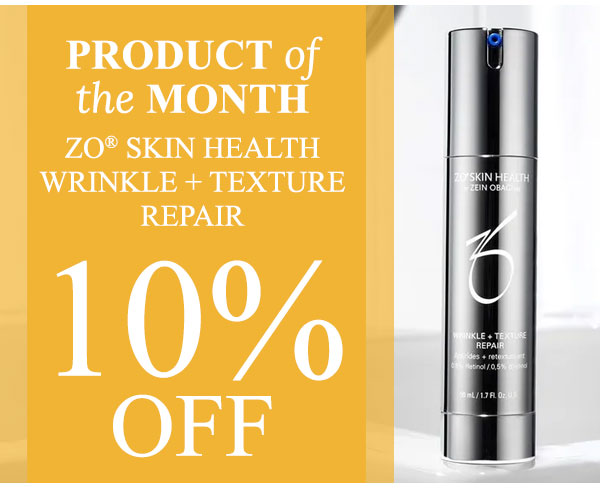 ZO® SKIN HEALTH WRINKLE + TEXTURE REPAIR
Featuring a microemulsion delivery system, Wrinkle + Texture Repair is a high-potency retinol that restores natural hydration, visibly improving the appearance of wrinkles and refining skin texture.
Specials run: 9/1-9/30 **Specials cannot be combined with any other special offers.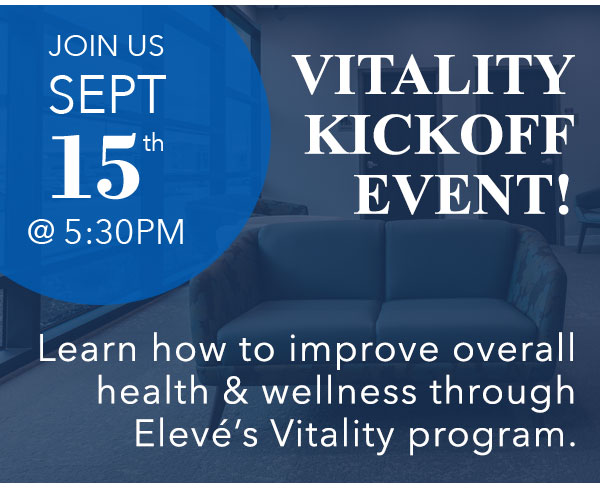 Don't miss this opportunity to kick off your health optimization journey!
Vitality is a unique, highly-individualized program developed by local, innovative medical professionals who are incredibly passionate about preventative medicine and overall health and wellness.
Please join us for an informational presentation about Elevé's Vitality program to meet the Medical Advisors and to sign up to be a part of Vitality's fall 2022 group of patients.
The kickoff event takes place Thursday, September 15, 2022 from 5:30PM – 7:00PM at 2606 Stewart Ave. Suite 100 | Wausau, WI 54401
RSVP to Katrina Krenz, Vitality Coach & Wellness Coordinator at [email protected] or 715-847-0000 ext. 22234.
Where do you see yourself by the end of 2022? Don't wait. Join Vitality and take control of your health today.
Unable to attend our kickoff event? Contact Katrina to begin developing your customized Vitality action plan.
BOOK YOUR APPOINTMENT
715-847-0000
Schedule a Virtual Consultation
Elevé MedSpa & Vitality is committed to helping each and every patient achieve their aesthetic goals. Whether you're looking to enhance your body with a surgical procedure or rejuvenate your face with one of our medspa services, our team produces exceptional results. Our new state-of-the-art facility is the perfect environment for you during your cosmetic journey.