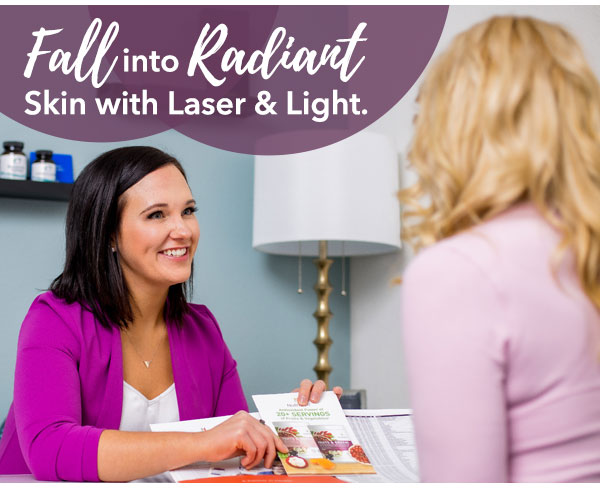 Embrace the Beauty of Autumn: Fall Into Radiant Skin With Laser & Light Treatments at Elevé
As summer comes to an end and we move into the cooler months of sweater season, now is the time to schedule light and laser treatments at Elevé! These services will help minimize a summer's worth of sun damage at a time when it's easier to avoid prolonged UV exposure that can hinder results. Enjoy a complimentary Forever Young broadband light (BBL) treatment this month when you join Elevé's Vitality Program. Or you can double up on the savings with our Forever Young BBL and microneedling combo special. You also won't want to miss an exclusive deal on some of our most popular skincare products: Get 10% off ZO© Skin Health Retinol.
The changing seasons are the perfect time to embark on your transformation with Elevé!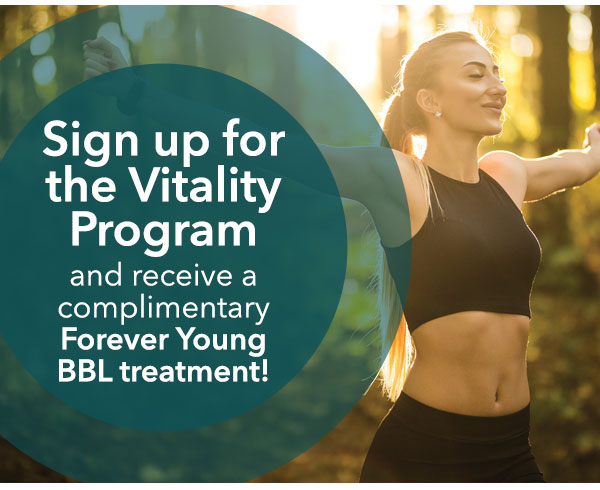 Elevé's Vitality Wellness and Longevity program is a science-based medical clinic dedicated to the promotion of individual and community health, fitness, and functional longevity to allow people to maximize their long-term health span.
Vitality's medical professionals use multiple assessments to analyze your health and habits, design a customized care plan, and provide ongoing personalized support to meet your goals.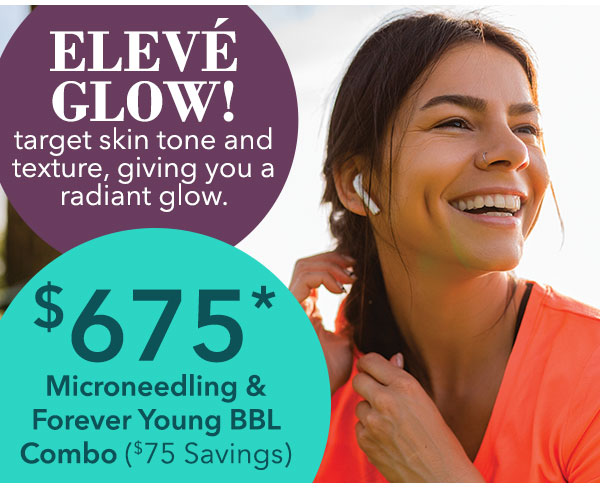 Improve the Appearance of Sun-Damaged Skin With Broadband Light
No matter how well you've tried to shield your skin from the sun, over time, it will take its toll on your complexion. However, light can also have a beneficial effect when used with the right technology. It can help address a wide range of skin concerns, from sun damage to acne to rosacea and more. Forever Young Broadband Light (BBL) is a pioneering technology that offers patients a non-invasive way to boost skin cells' natural ability to regenerate and restore a youthful appearance.
In this article, we'll delve into the details of this innovative treatment, breaking down how it works, the conditions it addresses, and what you can anticipate during a BBL session at Elevé.
What is BBL?
The core of Forever Young BBL lies in its use of advanced intense pulsed light technology specifically designed to rejuvenate and repair skin. While traditional lasers operate at specific wavelengths, BBL taps into a broad spectrum of light energy to reach the deeper layers of the skin. During the treatment, it focuses on the damaged cells, gently heats them up, and then breaks them down. As these cells begin their healing process, issues like hyperpigmentation and redness begin to diminish. Also, by boosting collagen production, the skin will continue to naturally combat the signs of aging on its own.
What Does BBL Treat?
Elevé's BBL technology is exceptionally versatile, catering to a wide spectrum of dermatological concerns:
Hyperpigmentation and Scars

- BBL has demonstrated effectiveness in diminishing the appearance of sunspots, age spots, and acne scars, promoting a brighter and more even complexion.

Vascular Lesions

- For patients exhibiting vascular lesions or undue redness that comes with conditions like rosacea, BBL offers a targeted approach that shrinks blood vessels near the skin's surface.

Signs of Aging

- By boosting collagen synthesis, BBL treats fine lines and wrinkles, sagging skin, and uneven skin texture.

Acne

- BBL can target the specific bacteria responsible for acne, providing a proactive solution to reduce or eliminate breakouts.
Frequently Asked Questions
What will happen during the procedure?
During the treatment, your provider will gently glide a small, hand-held machine across the targeted area(s). The device delivers controlled pulses of broadband light energy, which create a warm sensation as the light is absorbed by the skin. Elevé customizes each patient's BBL treatment to address specific skin concerns, with the procedure taking between 15 and 30 minutes to complete, depending on the size of the area being treated.
What should I expect after the treatment?
After undergoing the BBL procedure, it's not uncommon for patients to notice slight redness, which typically subsides within a few hours to a few days. There is no downtime needed after treatment, and patients can apply makeup and resume their daily routines. However, it is important to keep the skin shielded from direct sun exposure until it has fully healed.
How long will the results last?
Results can last several months or even years, depending on the patient's skin health and daily skincare routine. Protection from the sun is crucial, and we strongly advise the consistent use of high-SPF sunscreen regardless of the time of year. While noticeable improvement to the skin can often be seen immediately, in general, patients see optimal results when they schedule a series of sessions spaced three to four weeks apart.
Better Together: Forever Young BBL + Microneedling
To reduce sun damage and improve skin tone and texture even more effectively, pair your Forever Young BBL treatment with microneedling. The combination further accelerates collagen turnover and allows the effects of each treatment to work together to produce more dramatic results. Plus, during the month of September, microneedling and Forever Young BBL combo packages are just $675 at Elevé ($75 savings)!
Turn Back the Clock With Elevé
At Elevé, we are committed to staying at the forefront of new technology and medical advancements to offer patients better, less invasive ways to achieve their skincare goals. Treatments that use lasers and light, like BBL, are perfect for those who want to enhance their skin's overall health and appearance without the long recovery time of cosmetic surgery.
If you're ready to recapture your youthful glow with BBL, contact Elevé to further explore the technology's benefits: 715-847-0000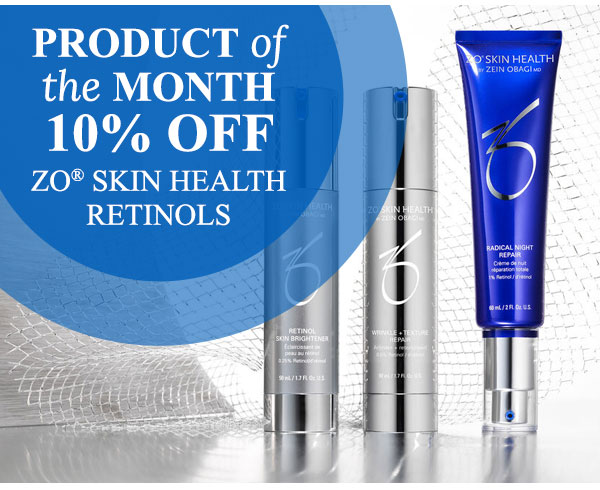 What is Retinol?
Retinol is one of the most researched anti-aging ingredients used in topical facial skincare. The powerful derivative of vitamin A possesses a multitude of benefits for the skin, including:
Smoother skin texture + radiant skin tone
Improved skin renewal for healthier skin barrier + minimized sensitivity
Increased exfoliation for reduction of clogged pores, breakouts + skin congestion
Diminished appearance of fine lines + wrinkles
*Must schedule your treatment during the month of September to receive these special offers. Specials cannot be combined with any other special offers. Deals expire 9/30/2023.
BOOK YOUR APPOINTMENT
715-847-0000
Schedule a Virtual Consultation
Elevé is a medical spa focused on wellness.
We are all about preventing illness so you can live with confidence and independence, staying healthier longer.
This means if you want to prevent aging, scarring, cancer, weight gain or need to address a problem area that is keeping you from living your best life now, we are here to help the whole of you.
Our practice is owned by 10 surgeons who have served the community for more than 35 years.
They created Elevé out of a passion to treat a person before they are sick… and holistically.
We are supported by practitioners with more than 25 years of experience in dermatology, vitality, and aesthetics.