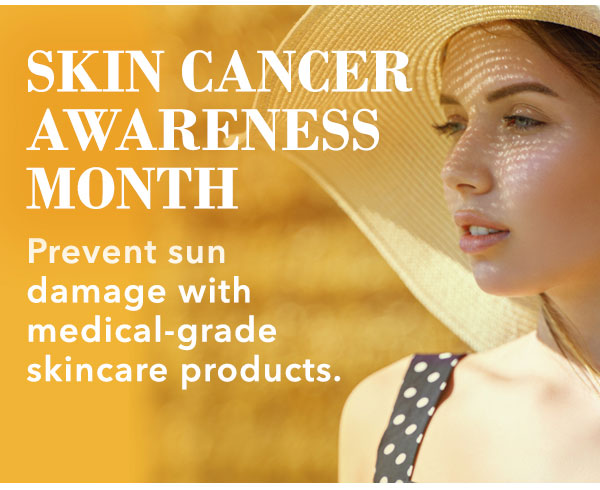 May is Skin Cancer Awareness Month, and it's important to remember that skin cancer is the most common form of cancer in the United States. More than two million people are diagnosed every year, but there are easy ways to avoid becoming a part of that statistic. By taking simple steps to protect yourself from sun exposure, you can significantly reduce your risk. It's never too late to start a sun-safe skincare routine, and this May, we're making it easy with 10% off all medical-grade sunscreen. Reduce your risk, prioritize protection, and get ready to welcome the summer sun with Elevé!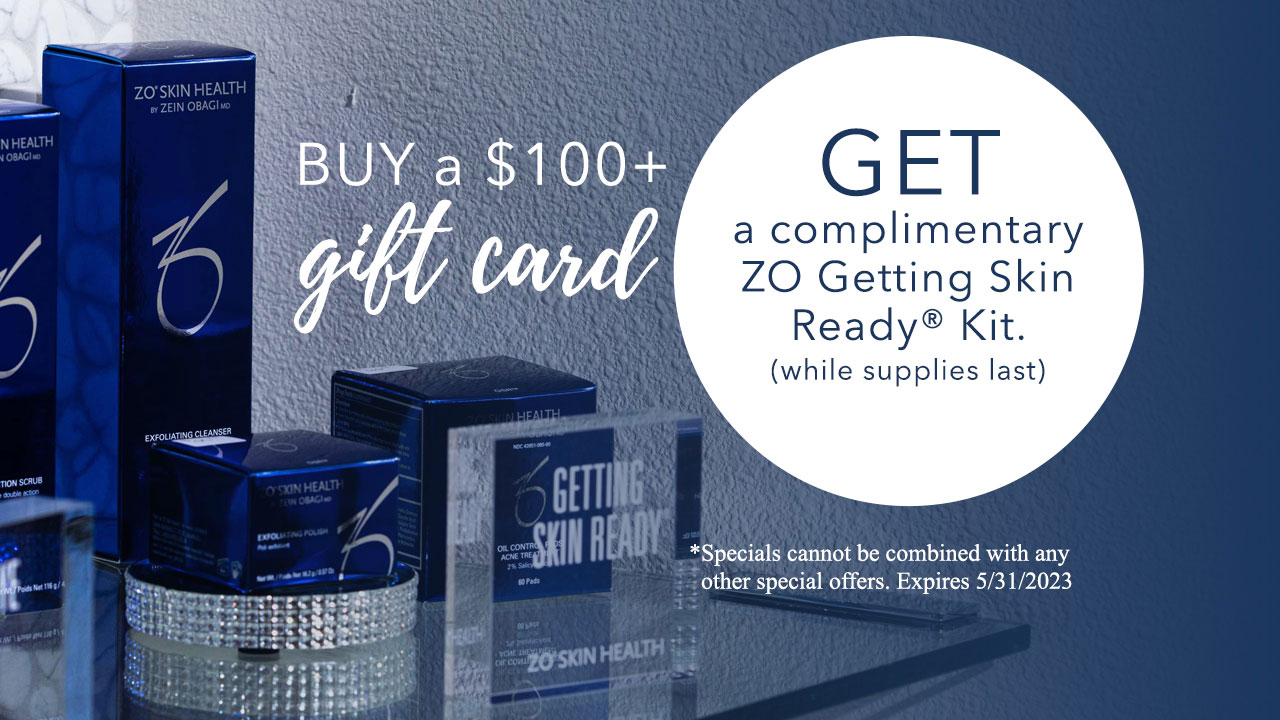 Sunscreen Tips From Elevé's SPF Experts
The rising temperature is a sure sign that summer is just around the corner, making now the perfect time to review the critical importance of using sunscreen. Many health care and skincare experts say it's the most essential product in your morning skincare routine. Let's learn how sunscreen works and delve into the reasons why you should make it a non-negotiable part of your day, every day, for healthy and radiant skin.
How Does Sunscreen Work?
Sunscreens are formulated with either chemical or physical active ingredients, or sometimes a combination of both. Chemical sunscreens include ingredients such as avobenzone or oxybenzone and work by absorbing UV rays before they can penetrate the skin. Physical sunscreens contain active mineral ingredients, like zinc oxide or titanium dioxide, and act like a reflective barrier by scattering the UV rays away from the skin. Both chemical and physical sunscreens are effective at safeguarding your skin against the damaging effects of UV radiation, and the best type of sunscreen for you will depend on your skin type, sensitivity, and personal preferences.
Why Should You Use Sunscreen?
Reduced Risk of Skin Cancer
Excessive UV exposure can cause DNA damage to our skin cells, leading to mutations and increasing the risk of developing skin cancer. In fact, skin damage from sunlight is the leading cause of skin cancer. Though, studies show regular use of sunscreen can reduce the risk of developing melanoma by 50 percent. With one in five Americans expected to develop skin cancer in their lifetime, sunscreen is a simple, yet crucial, tool in protecting your skin from this potentially deadly disease.
Protection Against Premature Aging
One of the primary benefits of using sunscreen is its protection against premature aging. Sun exposure is responsible for 90 percent of visible changes to skin, such as wrinkles, sun spots, discoloration, and sagging skin. UV radiation from the sun breaks down elastic tissue over time, leading to premature aging. By incorporating a little SPF into your daily skincare regimen, you can protect your skin from the harmful effects of the sun and maintain a younger and more vibrant complexion for years to come.
Additionally, know that many cosmetic treatments and products, like laser hair removal, chemical peels, BBL and tretinoin, can cause sensitivity to sunlight. Protecting your skin with sunscreen while recovering from these procedures or using these products is necessary to avoid sun damage.
How to Properly Apply Sunscreen
Applying sunscreen correctly is essential to ensure its effectiveness. It is generally recommended to apply two tablespoons of sunscreen about 15 to 30 minutes before sun exposure, and then reapply it every two hours. Sunscreens also have an expiration date, so it's important to discard old products that have been sitting on the shelf for too long.
Choosing the Right Sunscreen
Not all sunscreens are created equal, and selecting the right one is essential if you want to effectively protect yourself from the sun's harmful rays.
Elevé's medical-grade sunscreens are superior in several ways when compared to over-the-counter (OTC) sunscreens. OTC sunscreens sometimes contain cheap and potentially harmful chemicals, while medical-grade sunscreens use naturally occurring minerals to create a barrier on the skin to reflect UV rays. Backed by rigorous quality testing, medical-grade sunscreens are not absorbed into the bloodstream and therefore safer for children and pregnant women. All this could be summed up by the old adage you get what you pay for. Buying high-quality medical-grade sunscreen is an investment in your skin's health and well-being.
What Products Do Elevé's SPF Experts Recommend
ColoreScience Face Shield Flex
This lightweight mineral sunscreen with tinted color coverage immediately evens skin tone for a flawless look.
A lightweight sunscreen with a self-adjusting tint that complements most skin tones while providing a healthy, hydrated glow.
Reverse the Appearance of Sun Damage
If you're looking to correct deep wrinkles, dark spots, or broken capillaries, Elevé offers a variety of solutions to improve the appearance of sun-damaged skin:
BBL
BroadBand Light (BBL) technology uses intense pulsed light to treat a broad range of skin conditions associated with aging, acne, loss of firmness, and sun damage.
By accelerating skin exfoliation, chemical peels smooth fine lines and wrinkles and improve hyperpigmentation.
Microneedling activates your body's regenerative process to encourage collagen production and cell turnover which helps lighten and reverse hyperpigmentation.
Skip the Sunburns This Summer
At Elevé, our team of experienced skincare professionals is ready to guide you in preparing your skin for the summer months. With a range of specialized treatments and services, we can help you fight the effects of overexposure, protect your skin from further damage, and develop a roadmap to a more refreshed and younger-looking you! Plus, for a limited time, take 10% off all medical-grade sunscreen. Contact Elevé to schedule your consultation today: 715-847-0000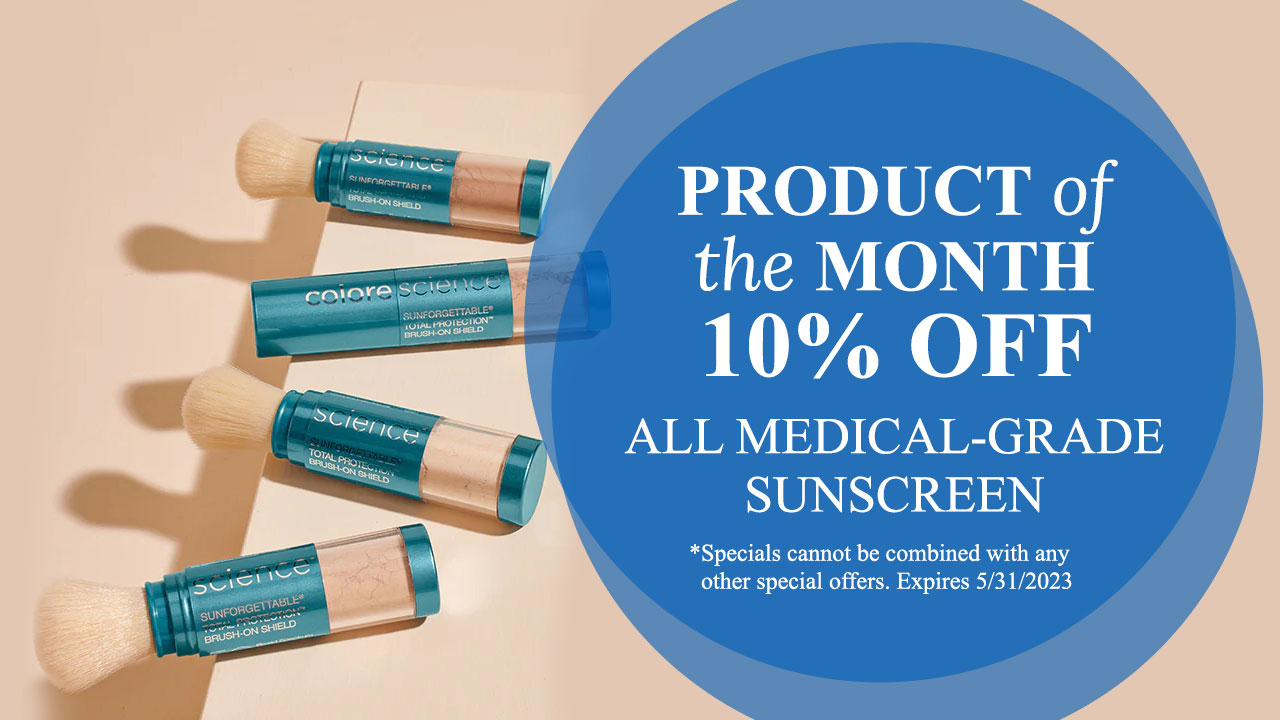 ZO® Getting Skin Ready Kit includes three essential products, which help to cleanse, exfoliate and tone your skin.
Products Include:
• Gentle Cleanser
• Exfoliating Polish
• Complexion Renewal Pads
*Must schedule your treatment during the month of May to receive these special offers. Specials cannot be combined with any other special offers. Deals expire 5/31/2023.
BOOK YOUR APPOINTMENT
715-847-0000
Schedule a Virtual Consultation
Elevé is a medical spa focused on wellness. We are all about preventing illness so you can live with confidence and independence, staying healthier longer.
This means if you want to prevent aging, scarring, cancer, weight gain or need to address a problem area that is keeping you from living your best life now, we are here to help the whole you. Our practice is owned by 10 surgeons who have served the community for more than 35 years. They created Elevé out of a passion to treat a person before they are sick… and holistically.
We are supported by practitioners who combined have more than 25 years of experience in the dermatology, vitality and aesthetic fields.