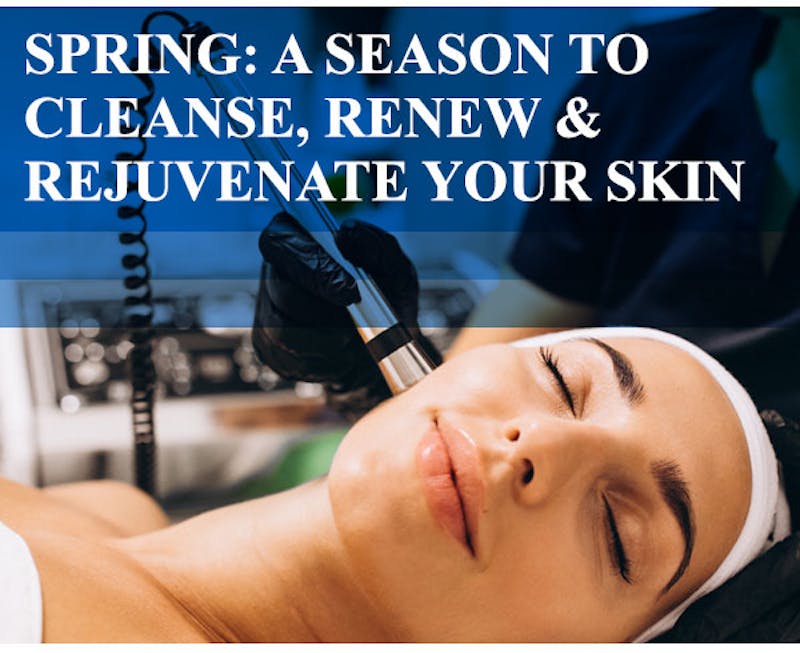 You don't have to live in it for very long to know that winter does a number on our skin! The cold air outside is dry, and the central air that heats most homes is also dry, leaving your skin no escape from a moisture-wicking lack of humidity. With warmer weather on the horizon, you can take steps now to ensure you're ready to flaunt your natural beauty when it's time to "spring forward!"
This month, Elevé is helping patients shake off the winter blues with deals on microneedling, Restylane®, Dysport®, and advanced skin rejuvenating serum.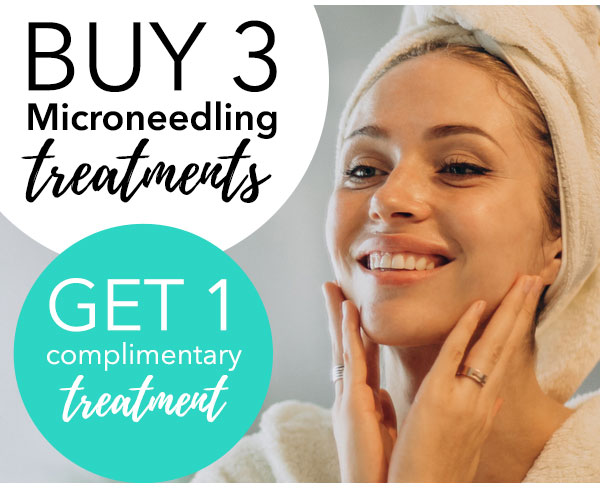 5 Beauty Benefits of Microneedling
With age, your body produces less collagen, a protein present in the middle layer of our skin. As a result, skin becomes dry and less elastic, meaning wrinkles and sagging can develop over time.
A minimally invasive cosmetic procedure called microneedling, or collagen induction therapy, can help rejuvenate skin. An aesthetician uses an FDA-approved microneedling device to make micro-punctures in the top layer of the skin. Nearly invisible, these punctures activate your body's regenerative process to encourage collagen production and cell turnover.
There are many benefits to including microneedling in your beauty routine, but the following five best illustrate why the treatment has become so popular:
Minimized Fine Lines and Wrinkles
Microneedling is an excellent option if you want to soften wrinkles but aren't ready for Botox® or fillers.
Because the micro-punctures boost collagen and elastin production, frown lines, forehead furrows and crow's feet become less visible. Microneedling also strengthens the outer layer of skin, called the epidermis, which helps prevent future fine lines and wrinkles.
Collagen creams cannot penetrate down through the dermis. Microneedling, however, promotes collagen production and natural healing from the inside out.
Balanced Skin Tone
Hyperpigmentation refers to patches of skin that are darker than the surrounding area due to excess buildup of melanin. It can happen as a result of acne, cold sores, hormonal changes, or sun exposure.
Microneedling helps break down clumps of excess pigment while improving cell turnover to even out skin tone.
Enhanced Effectiveness of Skincare Products
Microneedling makes it easier for your skin to absorb and benefit from serums, moisturizers and other topical treatments. The micro-punctures let the products penetrate deeper, producing more powerful effects.
Diminished Acne Scarring
A consistent skincare routine can help make pitted acne scars less noticeable, but it cannot erase them. Acne scars are areas of fibrous tissue that replace normal skin after skin is damaged.
Microneedling breaks down the fibrous tissue pulling at the surface of the skin, drastically improving the appearance of acne scars.
According to a recent study published in the Journal of the American Society of Plastic Surgeons, patients who received one to six monthly microneedling treatments had an improvement in the appearance of acne scars by at least 50 percent after an average of two and a half treatments.
Smaller Pores
When the face loses collagen and elasticity, pores begin to sag and accumulate dirt and oils. This congestion often leads to skin problems such as blackheads and acne.
Microneedling can effectively tighten enlarged pores. When the procedure kickstarts the production of collagen, old skin cells are shed and replaced by new skin cells. As a result, skin will appear smoother with pores that are smaller and less noticeable.
Elevé's Approach to Microneedling
The trained aestheticians at Elevé have years of microneedling experience and are well prepared to treat scarring, wrinkles and other conditions safely and effectively.
Microneedling procedures are conducted at Elevé's new, state-of-the-art clinic and take about 20 to 30 minutes to complete.
It's common to see visible changes to skin within 48 to 72 hours after treatment, with results improving over time as collagen production continues. Multiple treatments are usually recommended; the number of required treatments depends on the patient's goals.
Pairing microneedling with an oral collagen can help maximize results. The treatments complement each other in their ability to improve skin elasticity and hydration.
To find out how microneedling can transform your skin, book an appointment with Elevé today: 715-847-0000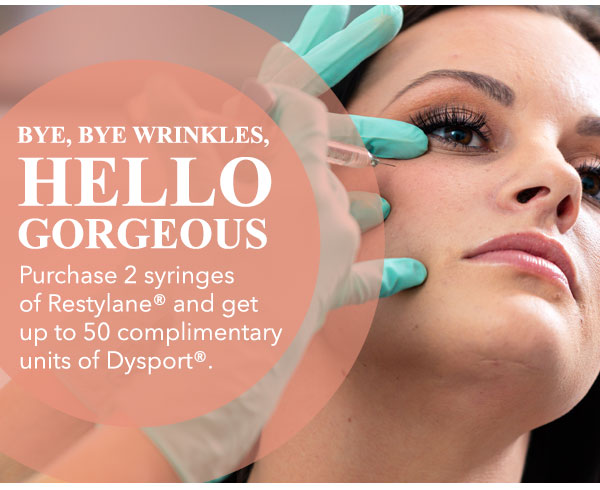 Restylane®, an injectable facial filler, can smooth over wrinkles and restore lost volume, without requiring that you take time out of your daily schedule.
Dysport® works by minimizing the movement of the treated muscles, preventing the skin on top of it from folding and creating wrinkles. It's best for moderate to severe wrinkles between the eyebrows. Benefits include smoothed fine lines and wrinkles, prevention of new wrinkles, no downtime, and natural-looking results within a week after treatment.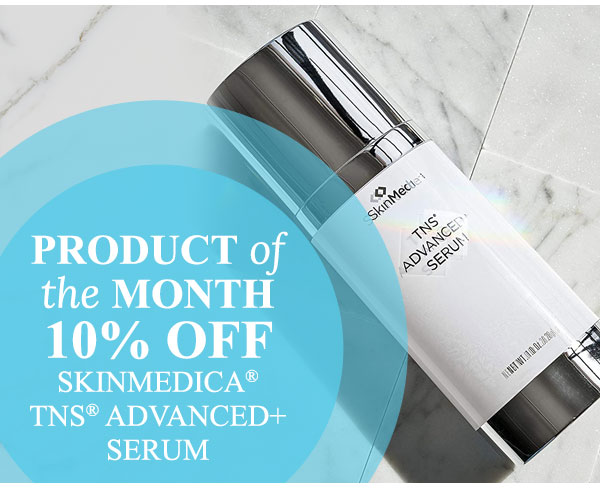 TNS® Advanced+ Serum's skin rejuvenating formula improves the appearance of coarse wrinkles, fine lines, skin tone, and texture. It's the only growth factor product proven to address sagging skin. Visible results in just 2 weeks. Results continue to improve through 24 weeks of use.
*Must schedule your treatment during the month of March to receive these special offers. Specials cannot be combined with any other special offers. Expires 03/31/2022
BOOK YOUR APPOINTMENT
715-847-0000
Schedule a Virtual Consultation
Elevé Plastic Surgery and MedSpa is committed to helping each and every patient achieve their aesthetic goals. Whether you're looking to enhance your body with a surgical procedure or rejuvenate your face with one of our medspa services, our team produces exceptional results. Our new state-of-the-art facility is the perfect environment for you during your cosmetic journey.