The experience of pregnancy can vary significantly from woman to woman, but all mamas-to-be can agree they need more TLC! The new year marks the perfect time to rejuvenate, refresh, and renew! This January, we're highlighting products and services SAFE for pregnant women, such as dermaplaning, Mommy Facials, ZO® Getting Skin Ready Kit and more. So, pamper yourself before you're too busy changing the Pampers of your new bundle of joy!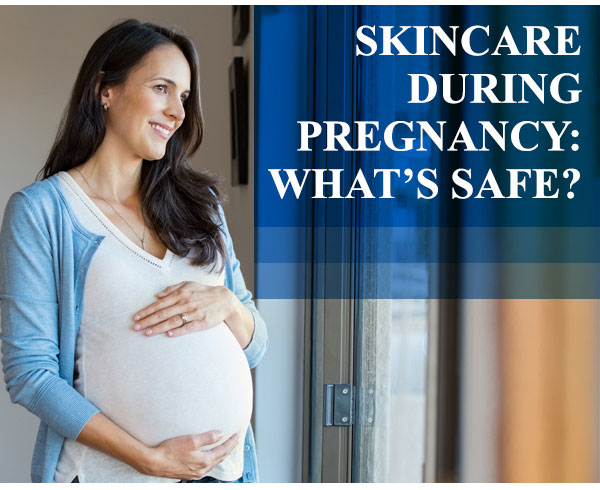 Pregnancy is a time of great change for a woman. The surge in hormones can be the cause of frustrating side effects for your skin: acne, rashes, and dryness. All combined, it's easy to feel as if your body is going through as many changes as the baby inside you! The external and internal stressors of pregnancy create a substantial need for a little pampering.
An afternoon at Elevé is the perfect way to relieve stress and ease some naturally occurring discomforts brought on by pregnancy. But before you book that next appointment, it's important to know whether your preferred skincare treatments and products are still safe for you while there's a baby on board.
So, to help guide you ahead of your next visit, we're sharing the soothing and safe options available for moms-to-be at the medspa.
Facials
A facial can help you relax and take back a little "me" time, while also treating breakouts, redness and increased oil production triggered by hormonal changes. Facials are generally safe when a woman is expecting, but it's important to know the risks that may cause a reaction or even harm the baby. Because skin is extra sensitive during pregnancy, avoid more aggressive treatments like certain chemical peels and microdermabrasion. Also, double check the products being used. Many common ingredients, like retinoids and salicylic acid, can enter your bloodstream through the skin and are considered unsafe during pregnancy.
Elevé's Mommy Facial, one of our newest skincare treatments, has quickly become a favorite among expectant mothers. The customized hydrating facial includes a light mechanical exfoliation, hydrating serums, massage and hydro-jelly mask.
Dermaplaning
Dermaplaning is a mechanical method of exfoliation, making it the safest exfoliation treatment for a pregnant or breastfeeding woman because it does not involve any chemicals. A trained aesthetician uses a scalpel and light strokes to gently scrape the skin's surface. The treatment provides an immediate boost to your complexion by removing dead skin buildup and vellus hair (peach fuzz) from the epidermis. It also aids your skin's ability to absorb skincare products, keeping it hydrated and glowing for longer periods of time.
Skincare Products
The dizzying array of skincare products available can make things confusing when you're trying to be cautious during pregnancy. Go-to solutions for breakouts, wrinkles and dry skin may affect the baby growing inside you. A largely unregulated industry, many skincare products available over the counter and online have not been thoroughly tested for safety by a third party. In contrast, medical grade skincare is regulated by the FDA. The products are meticulously tested to ensure what's on the label is what's in the bottle—an absolute must when your baby's safety is on the line. At Elevé, we recommend both the ZO® Getting Skin Ready Kit and Stimulator Peel for expectant mothers.
For guidance to keep you glowing during pregnancy and beyond, come see the experienced, licensed aestheticians at Elevé. We'll explain which treatments are right for you and develop customized recommendations to improve your skin during pregnancy. We also specialize in developing long-term treatments and home care regimens to help you reach skincare goals while juggling all the responsibilities of a new mother.
Contact us at 715-847-0000 to get started!
Note: Every pregnancy is different, so it's important to get the go-ahead from your obstetrician before scheduling any medspa services or using any skincare products.
* Elevé specials cannot be combined with any other special offers.
New Elevé Facials
Elevé Essential Facial – Deep cleansing to remove any makeup or dirt and oil, invigorating mechanical exfoliation using HydraFacial technology, stimulating facial massage to help sculp and lift the face, LED light therapy, and a customized masque with relaxation techniques
Elevé Acne Facial – Cleansing and exfoliation of the skin using ZO® Skin Health products, steam treatment, extraction using HydraFacial technology and manual extractions, if necessary, ZO® Stimulator Peel to promote growth of collagen and elastin, soothing aloe treatment masque with relaxation techniques, and LED light therapy
Elevé Radiance Facial – Book prior to getting injections or just because! Deep cleansing to remove any makeup or dirt and oil, exfoliation treatment, stimulating facial massage to help sculp and lift the face, and a customized masque with relaxation techniques
Elevé Dermaplaning Facial – Cleansing to remove any makeup or dirt and oil, dermaplaning to remove dead skin and unwanted vellus hair, steam treatment, and a customized masque with relaxation techniques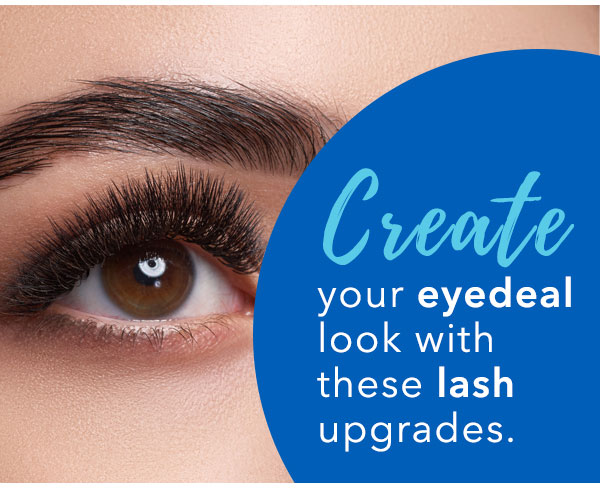 Classic Lash Extensions - Application of lash extension that enhances the length, curl, fullness, and thickness of your natural eye lashes
Lash Tint - Dye will intensify your natural lashes by darkening them and adding definition to the eye. This treatment is great for anyone who is unsure about getting a lash lift or lash extensions.
Lash Lift & Tint - This treatment involves two separate processes, both designed to give you beautiful, fluttery eyelashes for weeks. It makes your lashes bend upwards, leaving them looking longer, and your eyes more open and brighter.
Other lash services include:
Hybrid

Lash Extension Removal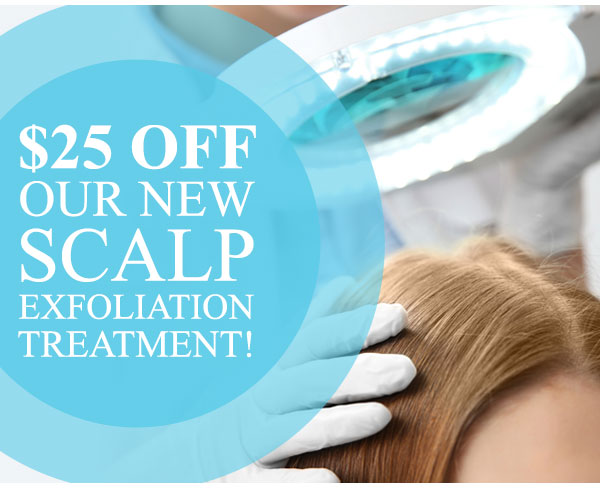 HydraFacial Scalp Exfoliation
Getting to the root of healthier hair begins at the scalp. Poor circulation, dry skin, clogged follicles, and the buildup of dead skin are all contributors to hair that looks damaged and thin.
Elevé's skincare specialists are committed to providing the safest, most advanced skin and scalp rejuvenation treatment options available, including the HydraFacial. HydraFacial's vortex technology uses relaxing, painless suction and hydration to remove dirt, oil and product buildup from your scalp while naturally stimulating circulation. Just one treatment can noticeably reduce scalp itchiness, dryness, and flakiness and boost the fullness of your hair.
Elevé's HydraFacial scalp exfoliation is great for anyone who has hair loss, uses hair products frequently, or just because!
*HydraFacial scalp exfoliation is not recommended for women who are pregnant or breastfeeding.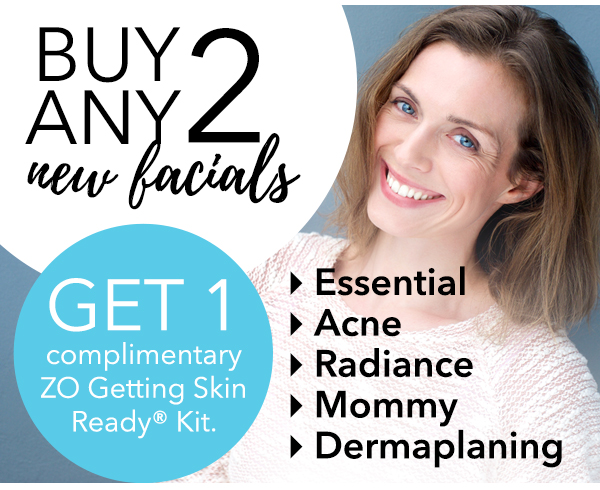 ZO® Getting Skin Ready Kit includes three essential products, which help to cleanse, exfoliate and tone your skin.
Products Include:
• Gentle Cleanser
• Exfoliating Polish
• Complexion Renewal Pads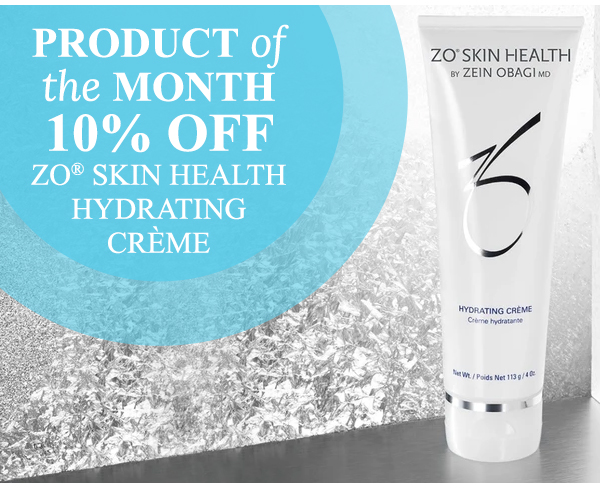 ZO® Hydrating Créme temporarily relieves symptoms of severely dry skin while calming skin to soothe visible irritation and replenishing skin's natural moisture to aid in skin recovery.
Awarded Seal of Acceptance by National Eczema Association
*Must schedule your treatment during the month of January to receive these special offers. Specials cannot be combined with any other special offers. Expires 01/31/2022
CALL TODAY TO BOOK YOUR APPOINTMENT: 715-847-0000
Schedule a Virtual Consultation
Elevé Plastic Surgery and MedSpa is committed to helping each and every patient achieve their aesthetic goals. Whether you're looking to enhance your body with a surgical procedure or rejuvenate your face with one of our medspa services, our team produces exceptional results. Our new state-of-the-art facility is the perfect environment for you during your cosmetic journey.