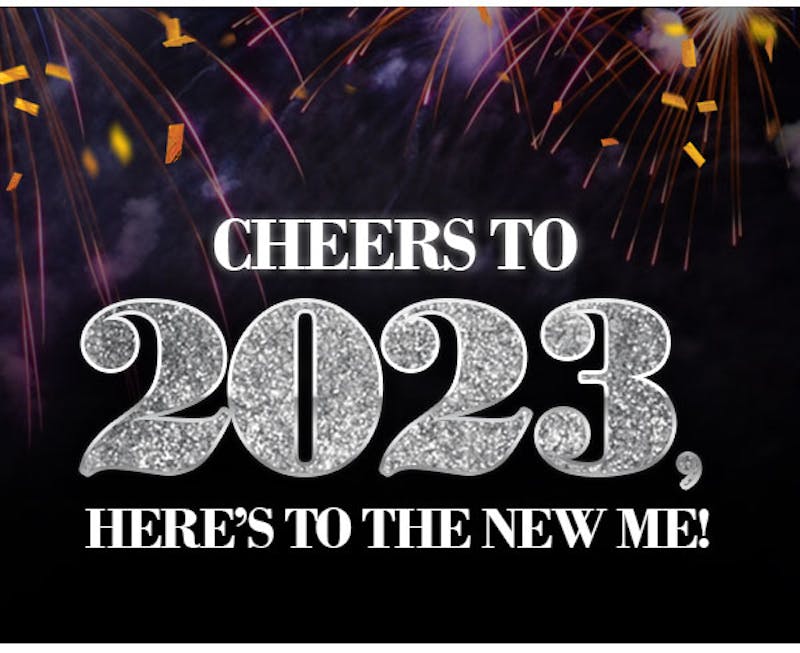 As the curtain comes down on 2022, we collectively turn over a new leaf and welcome the new year and all its possibilities. A new calendar year means a fresh start, a chance to renew focus on what really matters, and the perfect time to unveil an all-new YOU!
At Elevé, we stand ready to empower you as you move toward becoming your strongest, most confident, healthiest self in 2023! We're here to help you focus and prioritize your health and beauty goals with our January promotions. Specials include our popular Vitality program, DEXA scans and our favorite collagen supplement. Don't let another day, let alone another year, pass you by without seizing the chance to make 2023 the year of ME!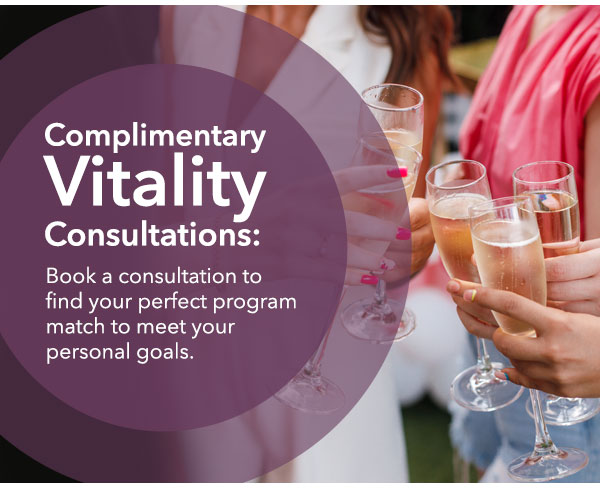 Aging does not have to be marked by body aches, weight gain, or memory loss. Even the simplest lifestyle changes can improve your healthspan (the duration of your life in good health).
Vitality's medical professionals are committed to providing the data, resources, and professional guidance to empower you to optimize your health and reduce the risk of chronic disease or disabilities of aging.
We use multiple assessments to analyze your health and habits, design a customized care plan, and provide ongoing personalized support to meet your goals.
Live your best life now & schedule a consultation today: 715-847-0000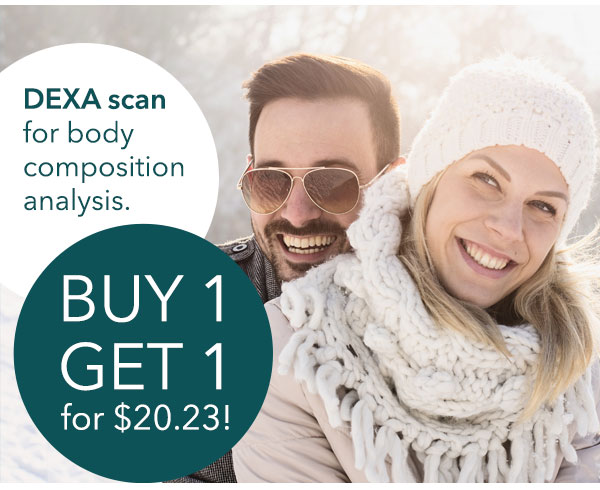 What is a DEXA scan?
DEXA stands for (Dual Energy X-ray Absorptiometry). Approved by the FDA, the whole-body scan is considered the most accurate method for measuring body composition. The medical-grade technology is used by elite sport labs and researchers across the world.
How does it work?
The DEXA scan fires two rays which are reflected in different ways by muscle, fat and bone. As the scanner passes across the body, it measures the quantity of lean muscle mass and fat tissue in a person's body.
What are the benefits of a DEXA scan?
DEXA scans are commonly used as an accurate, general assessment of a person's health.
Outdated methods for measuring body composition, like BMI, can be dangerously misleading. Someone can be fit and muscular and be considered "overweight" on a BMI scale. Or, someone may carry too little muscle and too much fat and fall into the "normal" category set by BMI standards.
Securing an accurate measurement of your body fat can inform you about the right steps you need to take to meet fitness goals and reduce your risk for chronic health conditions, including:
Heart disease
Fertility problems
Type 2 diabetes
Cancer
High blood pressure
Arthritis

Who should get a DEXA scan?
DEXA scans are useful for anyone with weight loss or fitness goals who needs a precise way to track progress. Regular monitoring shows a patient's physiological response to their diet or training and allows for adjustments to be made to improve results.
How long does it take?
DEXA scans are quick, painless and usually take less than 20 minutes to complete. Upon completion of the scan, a detailed report of your results is provided and discussed. To schedule a DEXA scan, contact the experts at Elevé today: 715-847-0000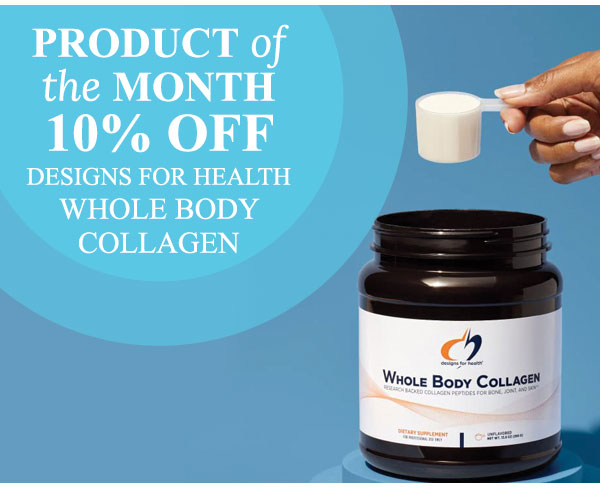 Collagen peptides are the most abundant protein inside our bodies, making up about a third of an individual's protein composition. They help build and maintain muscle, cushion our joints, and keep skin looking young.
However, as we age, our natural collagen production drops significantly. Starting in our mid-twenties, we lose about one percent of our collagen every year. It's the reason collagen supplements have become so popular.
Research-Backed Benefits of Taking Collagen
Skin health
To protect your body from UV damage, scratches, and bacteria, the epidermis is always producing new skin cells, and collagen is the protein that keeps these cells strong and resilient.
In one study, women who took a collagen supplement every day for 12 weeks experienced less dryness, fewer visible wrinkles, and better blood flow in the skin.
Improved mobility
As our body naturally loses collagen during years of aging, our tendons and ligaments become less flexible. Collagen supplements can alleviate joint stiffness and help the body glide with less painful friction between bones.
Muscle growth
Collagen is full of the amino acids that act as the building blocks for creatine, a compound that helps you speed up muscle growth and recovery.
Digestive health
Collagen aids in the formation of connective tissue in the GI tract and repairs its protective lining that keeps microbiome in balance. This helps prevent chronic digestive health issues like IBS and leaky gut syndrome.
Unlocking the Most Benefits
Collagen supplements are a simple, convenient way to increase your protein intake and boost your body's collagen levels. As with any supplement, the key to how much benefit you see is its quality.
At Elevé, our preferred collagen supplement is Whole Body Collagen. It has a unique blend of three collagen peptides backed by clinical research showing its efficacy in supporting collagen production. Whole Body Collagen comes in a powder form that can be mixed into smoothies, hot drinks, soups and other foods or beverages that make it easy to ensure your body gets enough.
*Must schedule your treatment during the month of January to receive these special offers. Specials cannot be combined with any other special offers. Deals expire 1/31/2023.
BOOK YOUR APPOINTMENT
715-847-0000
Schedule a Virtual Consultation
Elevé is a medical spa focused on wellness.
We are all about preventing illness so you can live with confidence and independence, staying healthier longer.
This means if you want to prevent aging, scarring, cancer, weight gain or need to address a problem area that is keeping you from living your best life now, we are here to help the whole you.
Our practice is owned by 10 surgeons who have served the community for more than 35 years.
They created Elevé out of a passion to treat a person before they are sick… and holistically.
We are supported by practitioners who combined have more than 25 years of experience in the dermatology, vitality and aesthetic fields.