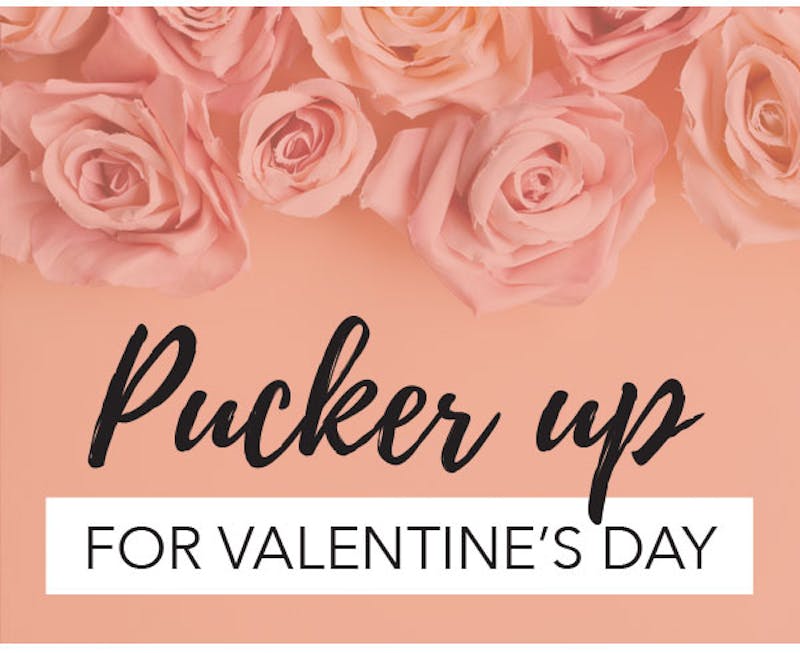 Prepare to pucker up during the month of love! February is when many hope Cupid's arrow flies true, and Elevé is offering the perfect specials just for you! Your smile can be plump and proud with the help of our Restylane® lip filler, or you can supercharge the sparkle in your eyes with 10% off Upneeq®. There's no better time than Valentine's Day to turn a little love toward yourself!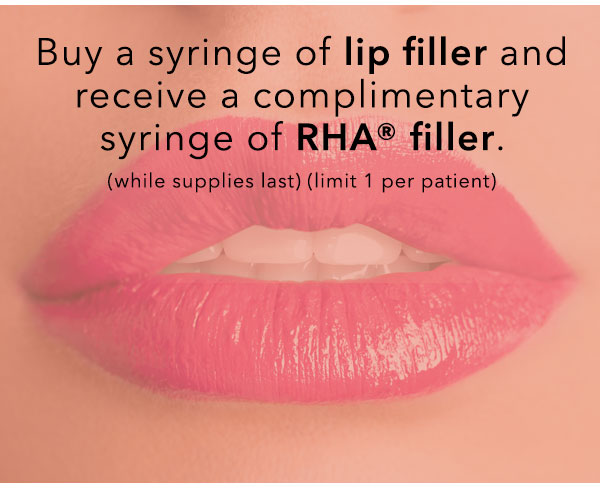 What is RHA®?
As an FDA-approved hyaluronic acid injectable filler, RHA® is designed to adapt seamlessly to the dynamic demands of the face, providing a more natural look.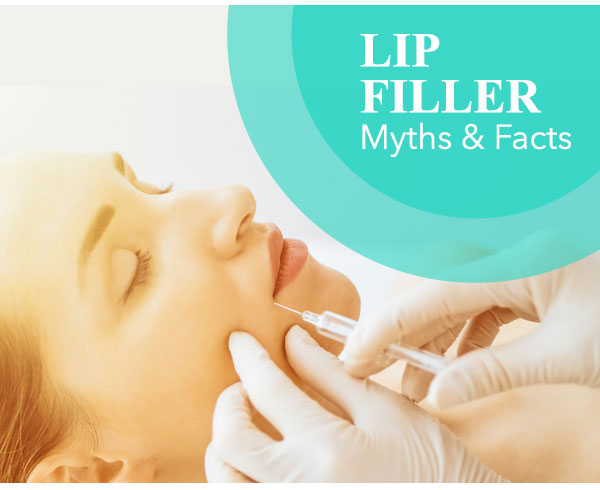 Lip fillers have become an immensely popular non-invasive cosmetic treatment. Since the year 2000, their use by women has increased more than 50 percent! Due to celebrities, like Kylie Jenner with her infamous lips; lip kits; and wide influence, lip filler photos and video are being shared all over social media at a frequency not previously seen. While this has no doubt fueled the trend, it's also amplified plenty of misconceptions about the treatment.
Are you looking to plump your pout but unsure of lip fillers because of something you've seen on Instagram or TikTok? You can trust the experts at Elevé, who have always been committed to educating patients, with helping you make informed decisions about your aesthetic care. Read on as we dispel the main misleading (or outright untrue) myths you may have heard about lip injections.
Myth: Lip filler is only for thin lips.
Fact: While people with thin lips may be more likely to use lip fillers, the amount of plumping achieved can be adjusted to suit almost any patient. At Elevé, lip injections are performed for a variety of reasons:
Adding volume
Adjusting the shape of the upper and/or lower lip

Improving lip symmetry
Defining the cupid's bow
Contouring
Boosting the appearance of turned down corners
Moisturizing chronically chapped lips
Myth: It's obvious when someone has lip fillers.
Fact: The experts at Elevé use Restylane® filler, which is made with synthetic hyaluronic acid, a compound the body produces on its own. Hyaluronic acid-based fillers will enhance the appearance of a person's lips in a subtle and natural way.
The extremely large, overdone "duck lips" some people incorrectly associate with lip fillers are usually the result of botched jobs performed by unlicensed providers.
Elevé's nurses, aestheticians, and injection specialists have years of medical training and know how to guide you to the best injection strategy based on your anatomy.
Myth: Filler will make your lips feel weird and smile unnatural.
Fact: The lingering "strange" feeling left by a lip filler injection will fade over a week or two. Once you acclimate to the new shape of your lips, you will no longer notice the difference. Administered properly, fillers should never change your lips' texture or your ability to make expressions with your mouth.
Myth: The procedure is painful.
Fact: Topical pain reliever is applied to the lips and surrounding area before the injection. The procedure is not conducted until the area feels numb, which keeps discomfort to a minimum. In addition, treatments are brief and can be completed in as little as 15 minutes.
Myth: Lips will look smaller once the filler dissolves.
Fact: Your lips will not look smaller. They will return to their previous shape over a long period of time. Elevé's hyaluronic acid-based filler is slowly broken down by the body over six to twelve months following treatment. Your lips will eventually return to their pre-filler shape without any sagging or damage.
The hyaluronic acid also promotes natural collagen production in the body, which thickens the outer layer of skin and smoothes wrinkles, even after the filler dissolves.
Fall in Love With Your Lips This February
Don't believe everything you've read online or heard from a coworker or friend. Lip fillers are a safe and effective way to enhance your look when administered properly. This means finding an experienced medspa team with a strong reputation who can show you examples of their work with previous patients.
With Elevé, it's more than just lip service. Its team is trained in all the latest techniques and dedicated to helping you achieve your aesthetic goals.
Still unsure if lip filler is right for you? Book a consultation today: 715-847-0000 Elevé's experts are happy to answer any and all of your questions!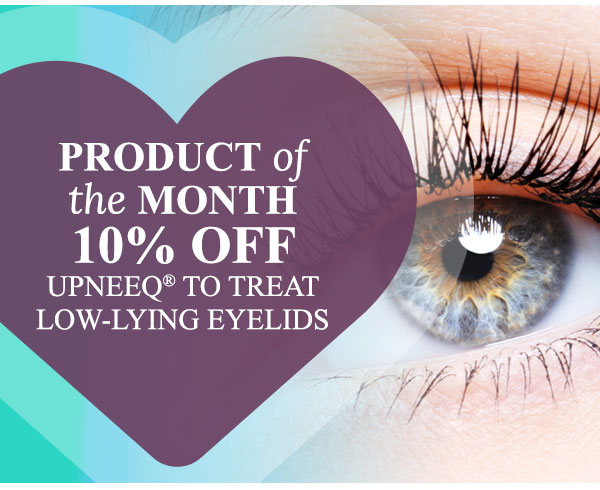 Introducing a new, eye-opening product: Upneeq®!
Say goodbye to tired-looking eyes! Upneeq® is the only FDA-approved, once-daily prescription eyedrop proven to subtly lift upper eyelids in adults with ptosis (droopy eyelids). Ptosis can affect men and women of any age, causing impaired vision, cosmetic concerns, and headaches.
*Must schedule your treatment during the month of January to receive these special offers. Specials cannot be combined with any other special offers. Deals expire 2/28/2023.
BOOK YOUR APPOINTMENT
715-847-0000
Schedule a Virtual Consultation
Elevé is a medical spa focused on wellness.
We are all about preventing illness so you can live with confidence and independence, staying healthier longer.
This means if you want to prevent aging, scarring, cancer, weight gain or need to address a problem area that is keeping you from living your best life now, we are here to help the whole you.
Our practice is owned by 10 surgeons who have served the community for more than 35 years.
They created Elevé out of a passion to treat a person before they are sick… and holistically.
We are supported by practitioners who combined have more than 25 years of experience in the dermatology, vitality and aesthetic fields.