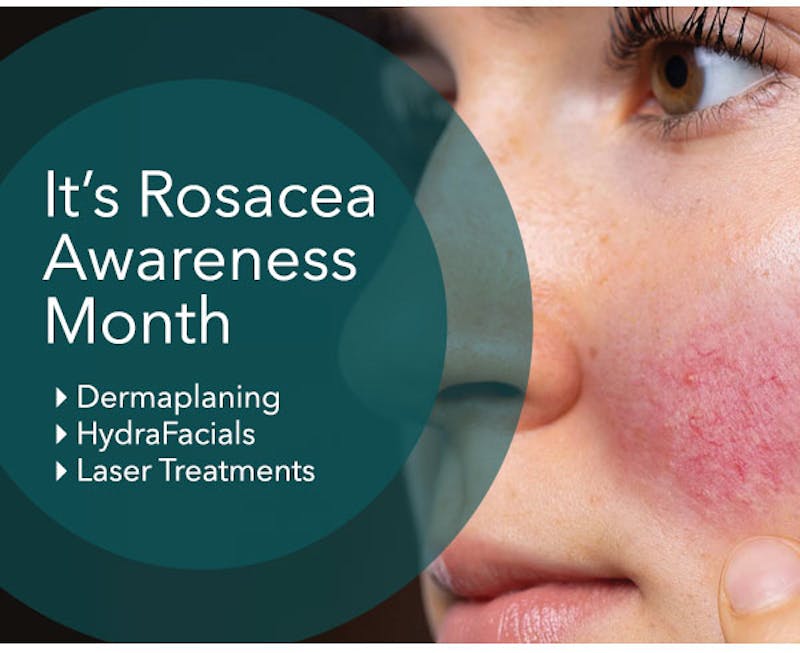 The sublime days of summer are just around the corner, so now is the time to prepare to put your best face forward! In the month of April, Elevé is observing Rosacea Awareness Month by helping you beat those seasonal flare-ups. We're highlighting HydraFacials®, dermaplaning, laser, and Rozatrol® to combat redness and repair the skin barrier. And with a limited-time special on lash extensions, you'll be bright eyed and ready for anything on your warmer-weather schedule!
Rosacea Flare-Ups: Prevention and Treatment Tips
Rosacea is a chronic condition, usually affecting people over the age of 30. Often hard to treat, it appears more commonly among those with fair skin, with symptoms of persistent blushing, prominent blood vessels, thickened skin, and red bumps on the cheeks, nose, chin, forehead and eyelids.
If you are one of the 16 million Americans living with rosacea, you know how painful and embarrassing it can be. To prevent and calm flare-ups, Elevé's experts have put together skincare and lifestyle tips that have a proven track record with patients.
Be Sun Savvy
Protection from the sun is the single most important step in keeping rosacea in check. In sunny conditions, it doesn't take much exposure to exacerbate symptoms, but you must also consider the cloudy days and their impact on your skin. Apply broad-spectrum sunscreen with an SPF of 30 or higher every day, and seek out products with titanium dioxide or zinc oxide which are less likely to aggravate skin.
Know Your Triggers
Determining the external factors that cause your rosacea can go a long way in preventing flare-ups. Armed with information, you can avoid the triggers and give your skin a fighting chance. Keep a journal to track your activities and diet. All cases of rosacea are unique, but there are common triggers to consider: sun exposure, windburn, humid weather, stress, hot beverages, alcohol, spicy foods, and hairspray.
Keep Skincare Simple
Pare down your skincare routine, especially if it seems like the products you use are making your flushing worse. If it's difficult to pinpoint one problematic product, then go back to the basics. Start using just three items: a mild cleanser, moisturizer and an SPF.
Once your skin clears, you can always reincorporate one product at a time. To do that properly, test the product on a small area of the skin first to make sure there is no irritation.
An experienced aesthetician can also help you develop a treatment plan that uses products specifically developed to prevent and minimize rosacea flare-ups.
Use Care When Cleansing
Avoid astringents and exfoliating agents, and always use hypoallergenic products that are free of oil and fragrances. For best results, follow these steps twice a day: gently apply cleanser with fingertips, rinse with lukewarm water, and blot dry instead of rubbing with a towel.
Follow the Forecast
Extreme temperatures are an external factor that can aggravate rosacea. If you plan to spend time outdoors on a hot day, wear a hat and try to stay in the shade. During the winter, when the wind is bitterly cold, you can stop your skin from drying out by wearing a scarf or ski mask.
Consult a Professional
There is no known cure for rosacea, although health care providers are continually learning more about the condition. Many treatments available drastically improve the appearance of rosacea and keep its symptoms in check. At Elevé, we often recommend:
Rozatrol® by ZO Skin Health – Rozatrol® is a topical treatment serum that attacks the symptoms of rosacea in multiple ways: minimizing redness and irritation, replenishing hydration, preventing excess oil and boosting cell turnover.
HydraFacials – HydraFacial MD® is a revolutionary skincare treatment that can reduce the appearance of rosacea's primary symptoms: redness, bumps and enlarged pores. HydraFacial MD® cleanses, exfoliates, hydrates and nourishes the skin. A customized booster serum can also be applied to reduce discoloration from rosacea and protect skin after the treatment.
Laser – Laser can be used to treat broken capillaries that cause rosacea redness, with patients often seeing a dramatic improvement in just a few short sessions. Laser also delivers a more permanent result than topical creams.
Dermaplaning – Dermaplaning is a mechanical, not chemical, method of exfoliation, making it a great alternative to peels or microdermabrasion for anyone with sensitive skin or rosacea. The treatment provides an immediate boost to your complexion by removing dead skin cells and vellus hair from the epidermis.
Rosacea is not a condition that should be ignored, because without treatment, it's likely to get worse over time. If you suffer from flare-ups and want to rein in your skin and regain control of your self-confidence, schedule a consultation with Elevé to explore treatment options today: 715-847-0000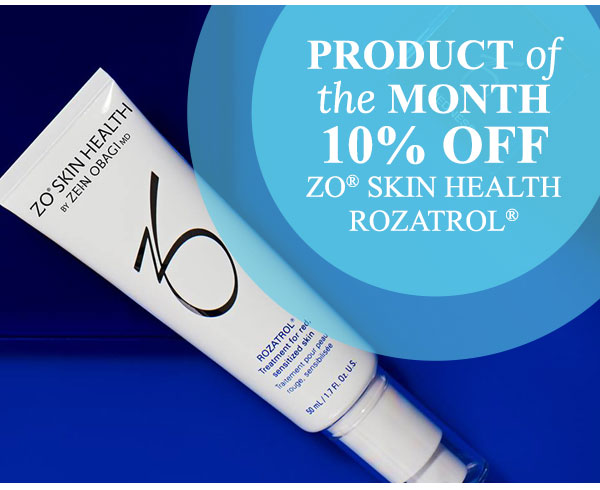 Serum for red, sensitized skin that works to reduce excess surface oil. Exfoliating properties provide ultra-mild exfoliation to encourage cellular turnover and reduce the signs of premature aging.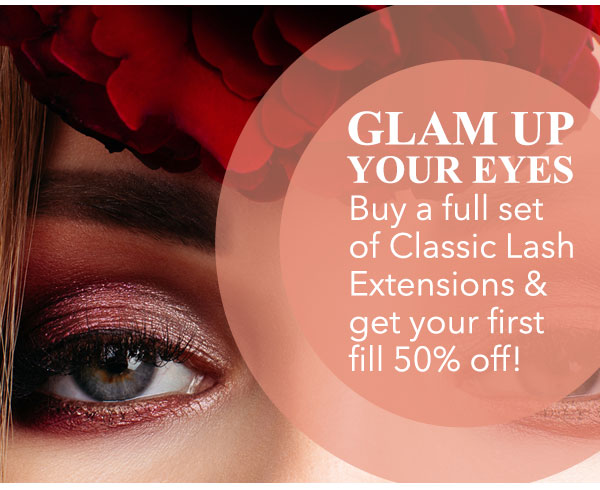 Frame Your Eyes with Stunning Lashes
Toss that clumpy, smudgy mascara and enjoy longer, darker, fuller eyelashes with Elevé's Classic Lash Extensions. Designed to mimic your natural lashes, extensions are applied meticulously, lash by lash, leaving you with an enhanced sense of facial harmony, and everyone else with an enhanced sense of eyelash envy!
*Must schedule your treatment during the month of April to receive these special offers. Specials cannot be combined with any other special offers. Expires 04/30/2022
BOOK YOUR APPOINTMENT
715-847-0000
Schedule a Virtual Consultation
Elevé Plastic Surgery and MedSpa is committed to helping each and every patient achieve their aesthetic goals. Whether you're looking to enhance your body with a surgical procedure or rejuvenate your face with one of our medspa services, our team produces exceptional results. Our new state-of-the-art facility is the perfect environment for you during your cosmetic journey.